As a cost-effective way to achieve a broadly diversified portfolio, ETFs are hard to beat. In Europe, this market has grown steadily and boasted approximately US$565 billion Assets under Management at December 2016. Industry participants expect asset growth to accelerate by approximately 27% annually over the next five years. Here are four reasons why you should have ETFs on your radar.
ETFs are growing fast
We expect accelerated growth of ETFs over the next five years, with a focus on new markets, expanding distribution channels and asset classes. By 2021, global ETF AuM are expected to reach at least US$7 trillion. We expect less mature markets to achieve the highest rates of growth. Asian investors are starting to invest in ETFs and we expect the growth in this region to be significant between now and 2021.
ETFs offer innovative products
Fixed income ETFs are widely viewed as offering one of the best growth opportunities. In Europe, 86% of managers see bond ETFs as a major opportunity. Index products continue to serve as the foundation for growth. But, managers are more likely to point to non-traditional forms of indexing as the next frontier of growth. Active ETF strategies also translate in new product filings and launches. However, the requirement for daily transparency has hindered some of the growth and innovation in this space to date.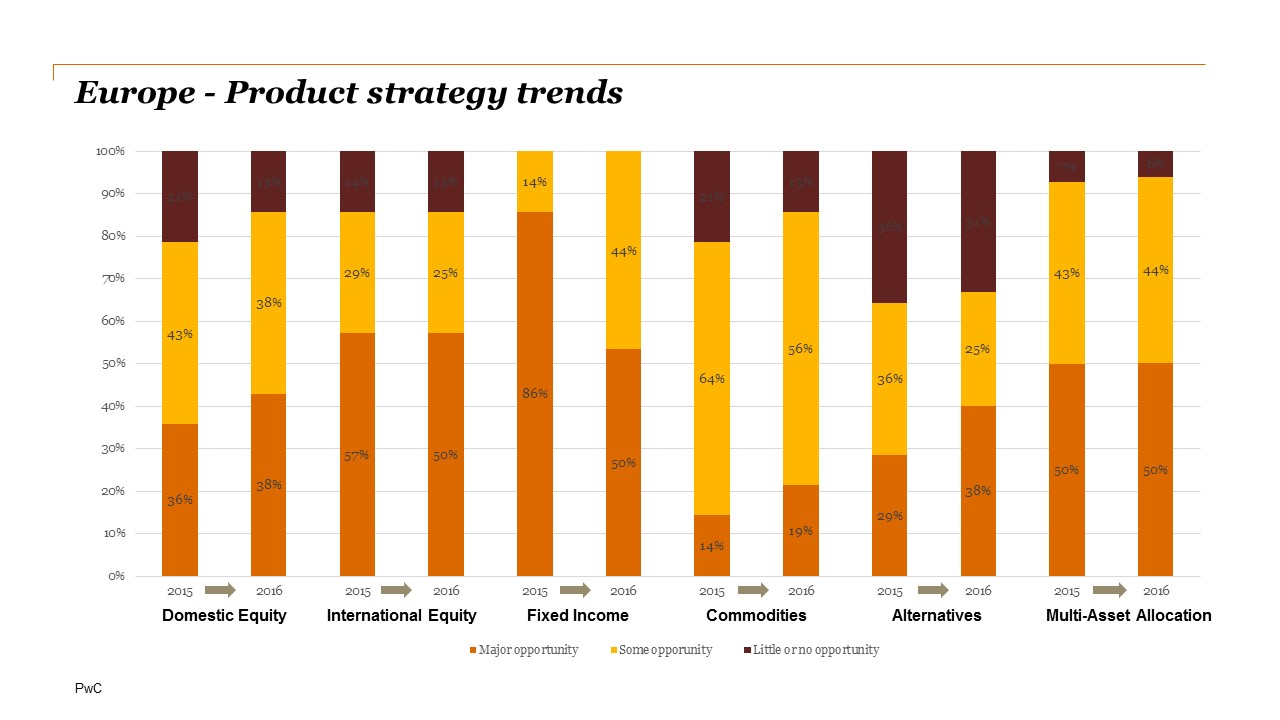 Regulation may foster ETF growth
Given the significant growth and innovation of ETFs, regulators across the globe continue to focus on investor protection, which may slow some of the growth and innovation of ETFs. However, there are also some regulations that may help to foster more ETF growth.
Case in point: Regulatory initiatives, e.g. promoting transparency of fees and low to no commissions, have largely benefited ETF sponsors relative to other investment products.
Technology creates opportunities
Advances in technology and data analytics are expected to be significant contributors to the growth of ETF markets by encouraging new product creation and evolution in distribution channels. Digital technology and 'big data' will continue to enable successful firms to improve decision-making processes, streamline costs and transform investor relationships.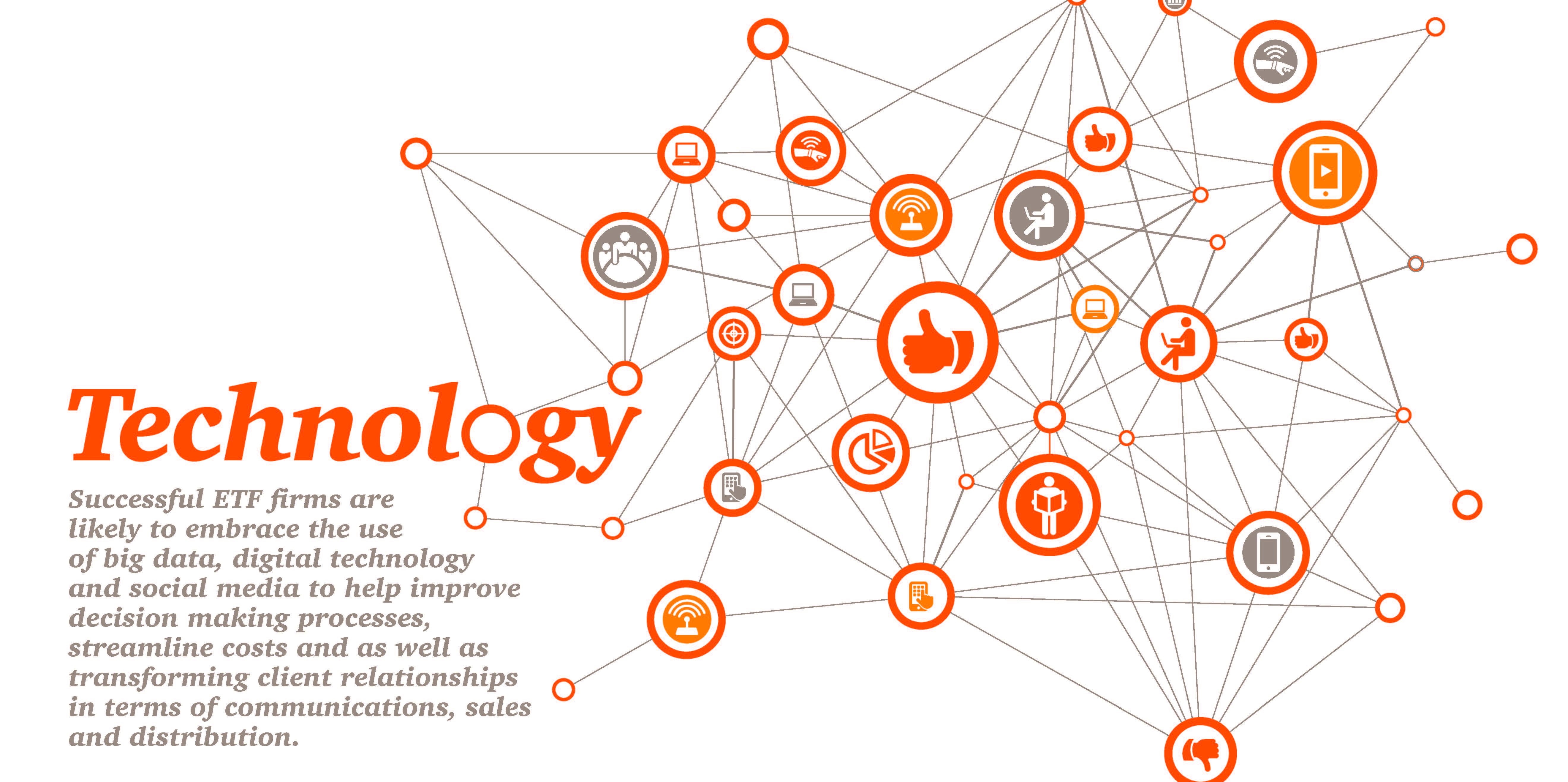 To understand why ETFs are rising stars in the investment world, check our dedicated webpage.