For global asset managers, choosing the right fund domicile is a strategic decision. Whether seeking to establish UCITS or AIF or both, Luxembourg is a hotspot for cross-border fund distribution.
In 2016, fund distribution continued to thrive with 11,732 funds distributed in at least 3 jurisdictions from 11,222 in 2015. It represents a 7.1% growth over the past 10 years. As a centre of excellence for Asset Management, Luxembourg is the first domicile with 70% of the asset management giants setting up their funds.
When it comes to UCITS, the country has confirmed its success story in terms of assets under management. The Luxembourg UCITS funds are still going places. At the end of 2016, UCITS asset management weighed 3,116 billion, a nearly 1,300 billion increase over the last seven years.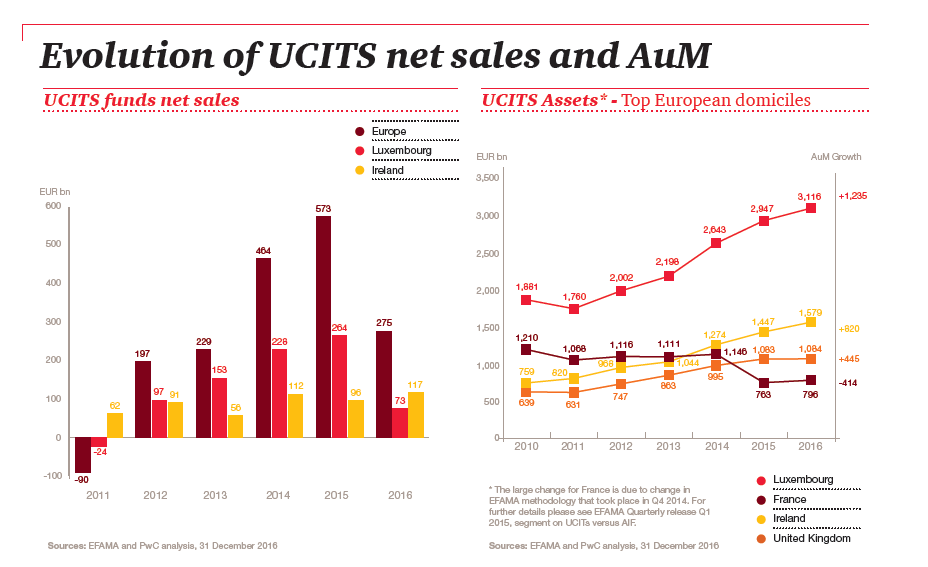 Explore more data on PwC Luxembourg's website.