New technology players are entering the insurance sector, bringing with them innovation and changing the way the business operates at both front-end and back-end levels. Called "Insurtechs", a name inspired by the word "Fintechs", these technology-based companies are exploring new avenues – offering ultra-customised policies and social insurance, for example – that large insurance firms are less interested to explore and take advantage of. In particular, Insurtechs are using new streams of data from internet-enabled devices to dynamically price premiums according to observed behaviour. They are also integrating artificial intelligence to, for example, handle broker tasks and find the right mix of policies to have a comprehensive individual's coverage. To face this new reality, challenges ahead for incumbents range from reducing costs and becoming more agile to creating products and services for better and more tailored client experiences. How can insurance companies find the right strategy to succeed in this Insurtech-driven age? This is what we explore in this article.
The global evolution of Insurtech
Emerging Insurtechs are becoming ubiquitous, attracting interest and gaining visibility from investors. In 2011, annual investments reached USD $140 million, climbing to USD $270 million in 2013 and USD $2.7 billion in 2015.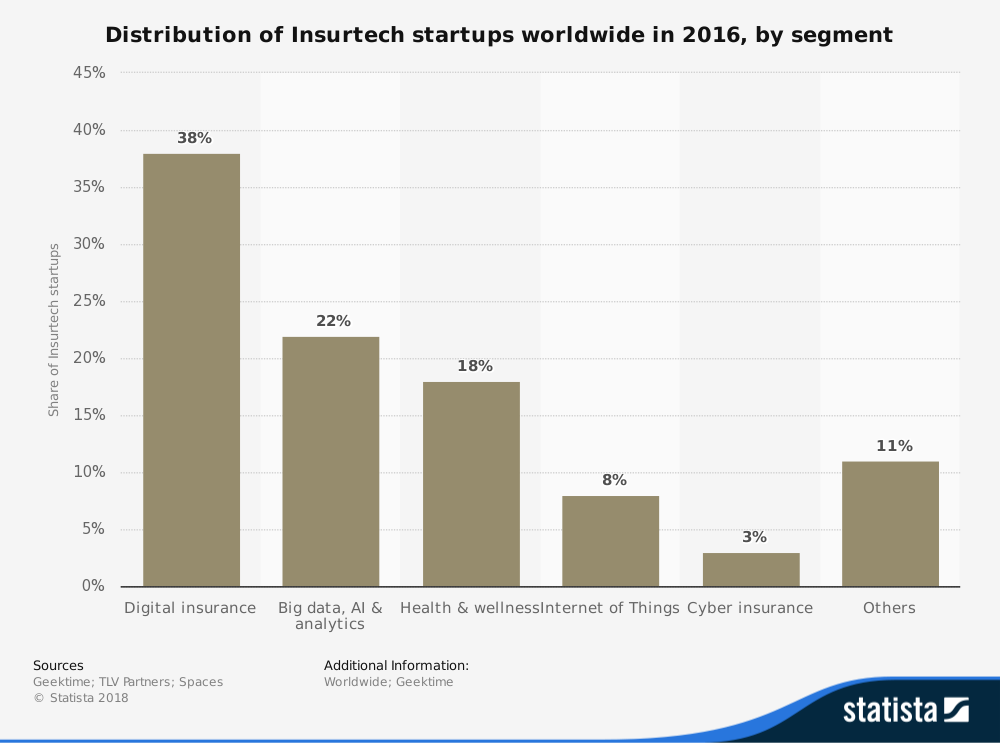 Spread across the world, Insurtechs are active in all business lines of major insurance products, especially in the marketing and the distribution areas of the value chain. According to Statista, 59% of Insurtech companies have headquarters in the US; EMEA comes in second place with 45%. In Europe, the UK and Germany take the lead in housing a large majority of Insurtech companies.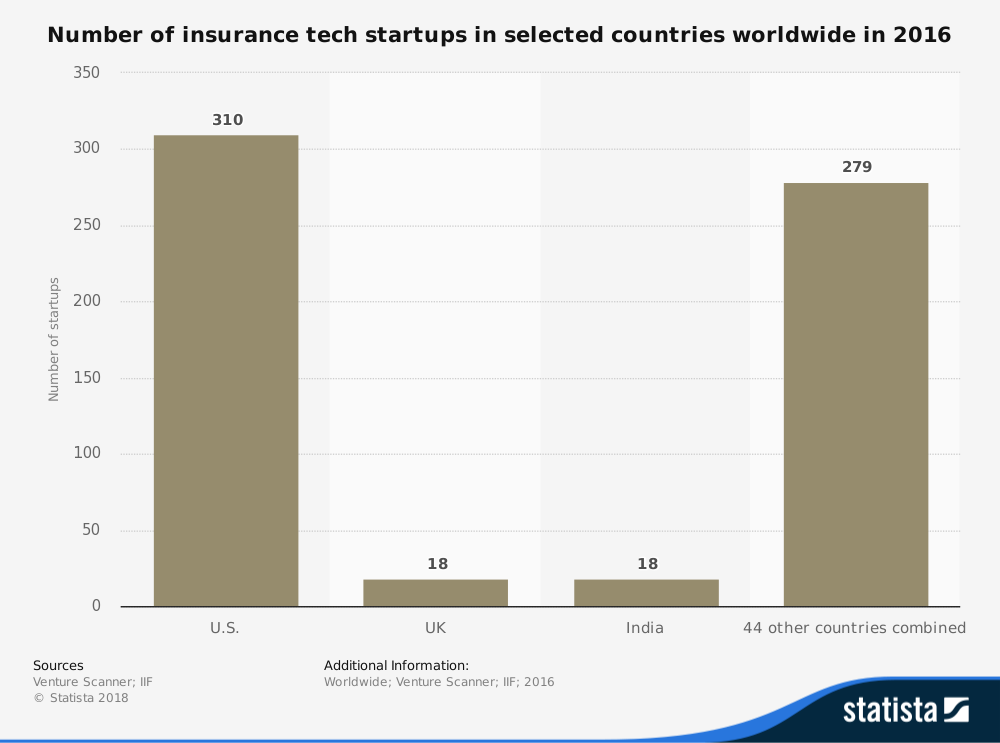 Taking advantage of new technologies, Insurtechs provide a solid digital base for better customer experience. For example, they use apps to manage and monitor disparate policies in one platform, creating on-demand insurance services for micro-events like borrowing a friend's car. Insurtechs are also adopting the peer-to-peer model to both create customised group coverage and incentivise positive choices through group rebates.
In some countries like the UK, Singapore and Australia, regulators have created sandboxes for Insurtechs to test innovative business plans on specific services in a controlled environment, reducing time-to-market. Though still modest, Luxembourg also hosts some insurance companies.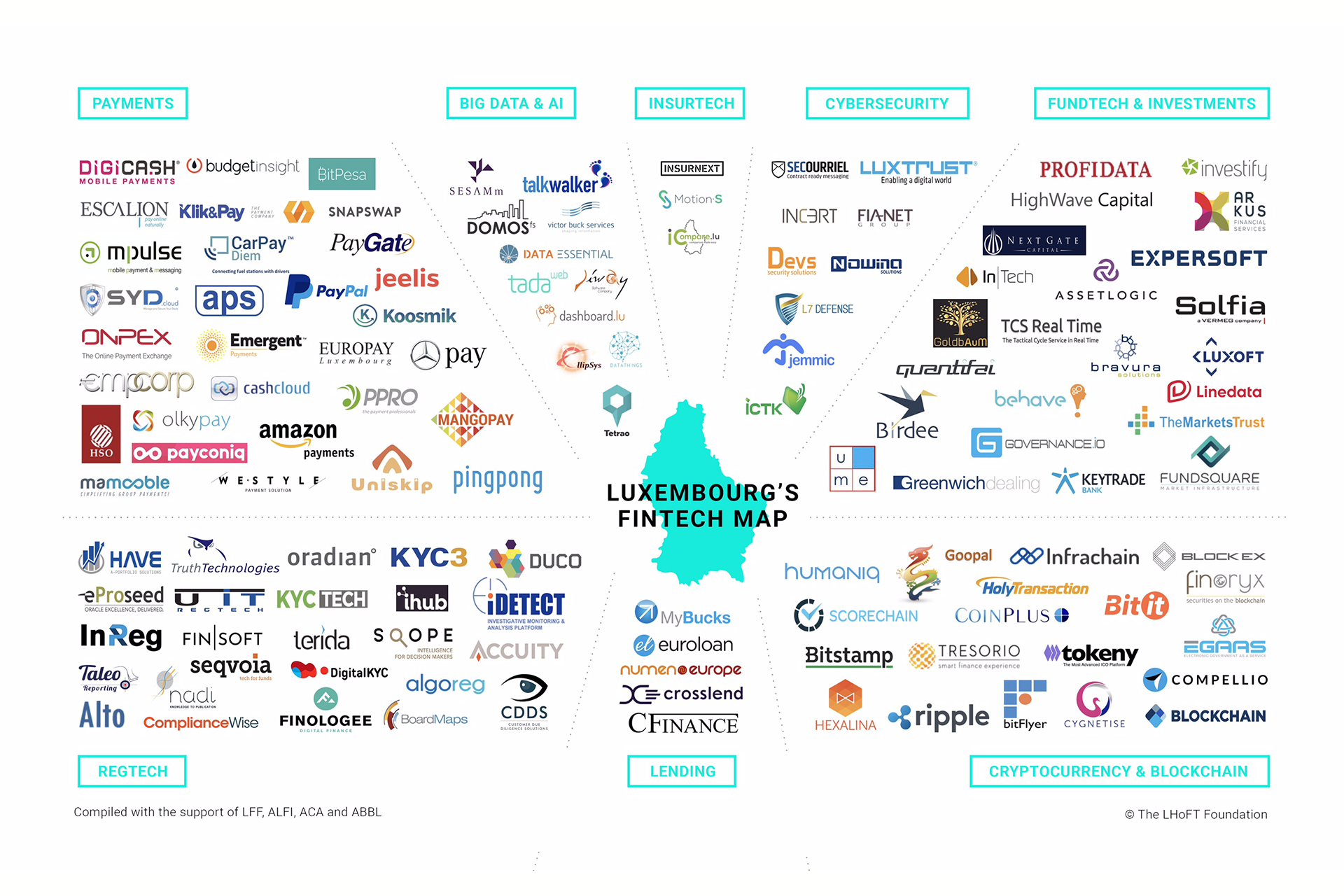 A quick radiography of the Insurtechs
In our digitalised world, customers expect faster and real-time digital interactions. The need for omni-channel access is now mandatory if insurers want to maintain healthy relationships with their clients. Insurtech companies have made a significant entry into the insurance world primarily because they're in line with demand. With most services adopting a digital approach, Insurtechs can be the trigger to develop the insurance industry, whose business approach has been traditional until now. Much like Fintech, Insurtech companies reflect the pace of change that is the new normal, acting as a catalyst for innovation throughout the sector. Insurtechs also have a fair share of challenges, however. Insufficient knowledge of the insurance sector to find the proper market fit, regulation gaps, the need to build trust and recognition and even the lack of users' readiness are among them.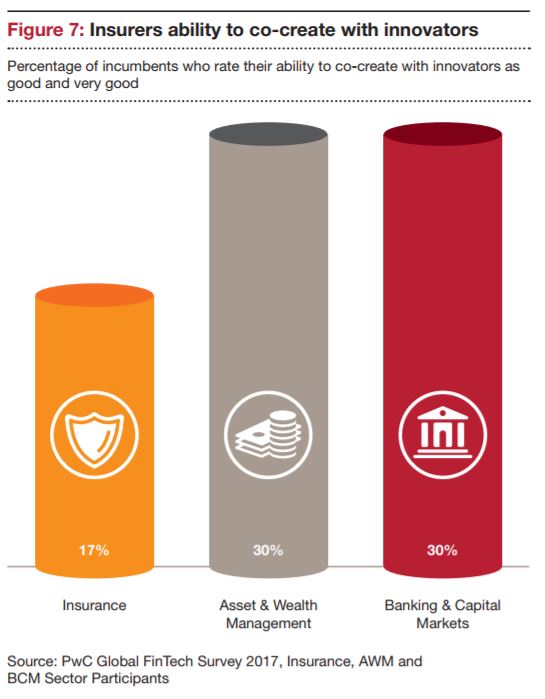 The Insurance Industry's best opportunity
What will determine the size of Insurtechs' share in the insurance industry is how quickly insurers, the incumbents, adapt to unstoppable and unpredictable market changes.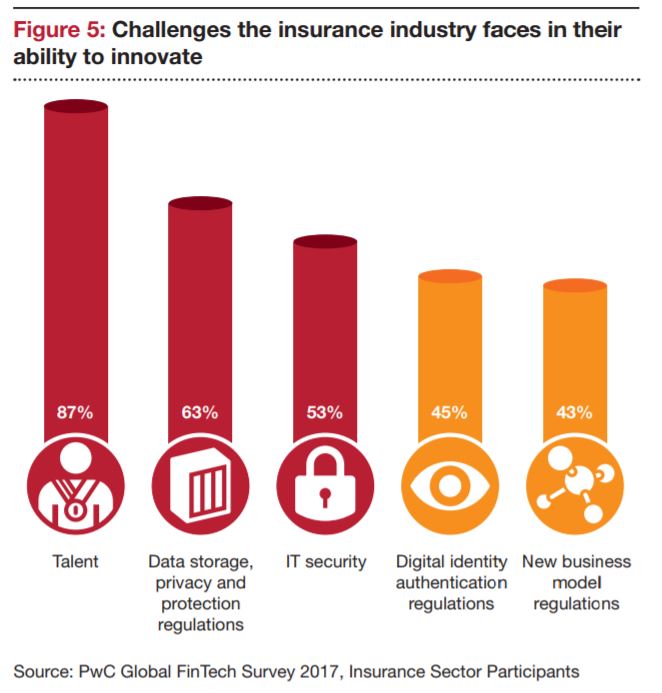 The growing Insurtech revolution triggers the insurance industry to upgrade business models and re-invent value chains. However, industry players face other challenges. From cybersecurity and continued low interest rates to changing customers' behaviours, insurers have their hands already full. As a highly regulated industry, most companies in the sector know they have to tread carefully to follow the rules. As if this isn't complicated enough, working with Insurtechs uncovers a new set of challenges most insurance companies are unwilling to take on despite the advantages they might bring.
Because the need to adapt quickly to consumers interests and expectations is mandatory. As Insurtechs focus on developing an enjoyable user-experience, incumbents don't want to miss the opportunity to team up with them.
Working together may be the solution to the challenges both sides are facing. According to our Global Fintech Survey 2017, insurers are counting on more partnerships between their business and Insurtechs.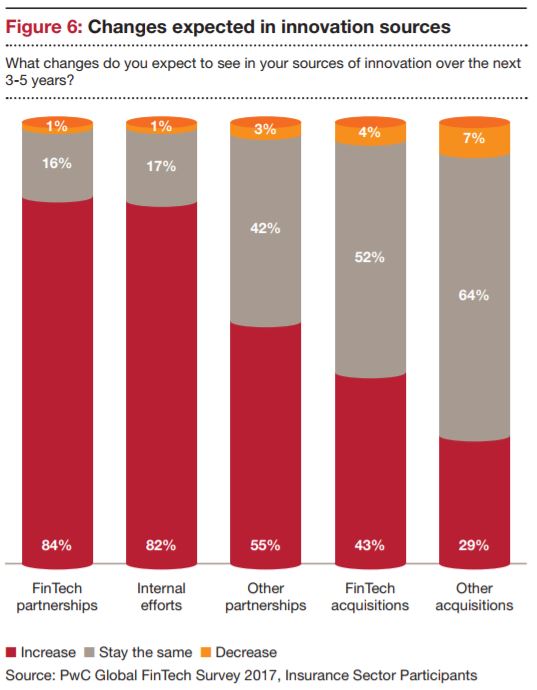 Traditional insurers offer a base of knowledge, experience and risk management that Insurtechs need to gain recognition in the market. At the same time, Insurtechs are free of any legacy business and systems constraints that might influence their thinking. They are able, therefore, to bring about different user-friendly approaches while taking full advantage of the latest technology. Insurers need to reduce costs, become more agile and provide new customer experience to gain competitive advantage in a low growth business, and offer tailored services. Insurtechs can help overcome these challenges.
What we think
Grégory Weber, Director and Fintech Leader

Without legacy business and standard systems to influence their way of thinking, Insurtechs are free to create a very different and more agile approach, which allows for the creation of smarter operating models. Also, they can leverage fully from the latest technology.