Did we just write "A Jedi-like asset manager"? Well, yes, we actually did. Let's say a hero-like one instead, in case you don't like laser swords, dark masks and almost impossible-to-fly spacecrafts. We're sure you got this right anyway! This article is a humble list of ideas you could add to your after-summer personal and professional lives for a smoother but likely busy autumn.
Tax reforms; technology complexity linked to automation, data analytics and people strategy; operation excellence and cost containment: asset managers have no room for complacency and challenges are already keeping you busy. The industry is also asking you to leave a professional footprint that help you stand out and become a reference in your field. The handy suggestions of this article couldn't be more welcome then! We trust you'll give is a thumbs up after your read.
What's a Jedi-like Asset Manager?
It's you, but reloaded. It's finding the right balance between your day-by-day duties, your role in your team, your understanding of what currently drives the asset management industry and building up your personal brand. Being conscious that this is easier to write than to navigate. So, we have put together five tips to give you a hand. The list can get longer, but we have kept it as short as possible so you can go through it easily.
1.) Befriend a UX designer, like, for real.
(Focus –> Professional; Target –> Your clients)
Building client journeys – or the touchpoints when people interact with your asset management services – doesn't happen in 24 hours. Let's think of your business' digital presence, for example. We all know that websites or mobile apps are powerful business development channels but only by relying on attractive interfaces or appealing content we don't craft an unforgettable user experience. We do it, on the contrary, by getting in the users' shoes, by adapting the language, the visual support, the tabs navigation, the services explanation and the overall feeling of your digital assets.
In the middle of the bustle of developing new products and promoting them, we tend to forget something truly important: if the guiding light is what we think is right for our clients, we're meant to fail. The solution? Put the UX Design chip in your mind. Then, naturally, befriend a UX designer. Your brand's touchpoints and services won't only get a better "look and feel"; they will talk with your clients and they will even inspire them.
2.) Automate your social media presence to be, well, very present.
(Focus –> Personal; Target –> Your audience)
By now, we all know that implementing a social media strategy will increase our brand's recognition and, if done well, it will influence positively our brand's reputation. We, the soul of any business, can do a lot more to help achieve these goals. At the same time, a solid social media presence helps us build up our professional career.
To be memorable, we need to keep in mind fragile human minds retain information when constancy, frequency, entertainment and a sense of fullness gather. Because we can't be present on social media 24/7, we want to use virtual assistants that,
Help us guarantee our presence on the networks we've chosen for professional reasons.
Help us find content related to the industry or industries we're linked to.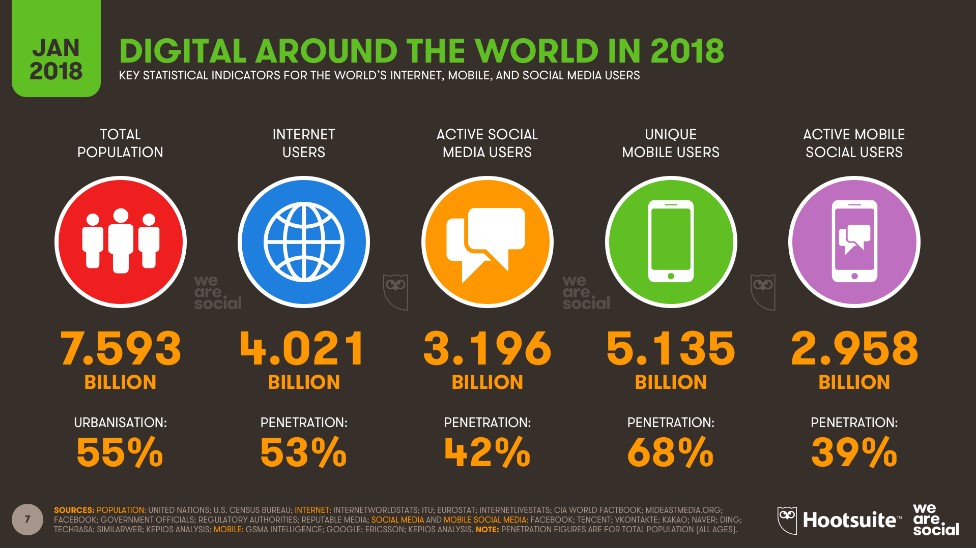 There are intuitive tools out there, friendly and useful to achieve this goal. Just click on your preferred smartphone's app store and type in "social media scheduling" or "social analytics" and you'll find a bunch of them. Check out the top rated ones and you're good to go. Follow a similar path to find content discovery tools. Type in "content tools" or "content discovery"; when you set up the application, most app interfaces ask you to indicate your favourite topics. You could for example search for "asset management", "banking" or any other available keyword related to financial services and see what the system retrieves.
Keep in mind that most Social media-related ups
Help you keep up your social media presence.
You can manage multiple social media accounts for example.
Help you analyse social performance to determine the content engagement
3.) Think of your business core but keep in mind "the more"
(Focus –> Professional; Target –> Your business)
When it comes to business operations, most of us may like to do everything by ourselves. It's all about keeping the control, isn't it? However, increasing regulatory compliance, reporting obligations, tax-related requirements, pay-roll challenges, content production demands among others, is becoming a distracting burden in the asset management industry.
Having less time to focus on our core business or to embrace strategic initiatives for new product or service design is detrimental for your business. It might not be obvious in the short term, but the long term will show you the hard way that keeping unattended what really matters isn't a good idea. It is time to team up, mate! Find valuable allies – providers than share your philosophy, values and especially your obsession for doing things right, and start working with them. When you outsource operations, you'll gain valuable time to devote to your areas of expertise and become more productive in the process.
4.) Listen to music and listen to podcast shows too
(Focus –> Personal and professional; Target –> You!)
Podcasts are an effective, portable and convenient way to deliver and consume content. They come in two formats – video or radio. We've searched for some podcast shows we think are relevant to asset managers. Yes, that's you! Although we're focusing on the voice-based podcasts, we invite you to visit the AWM News video series too.
We also you suggest you to think of podcasting as a fresh way to build relationships with your clients and employees. You could ask clients if they are interested in this content format and propose to your communication team to create one. When educational, entertaining and user-centric, podcasts make listeners connect with the speakers in a different, more profound way. After all, a podcast is "intimacy that scales".
Here is the list:
The Big Read – Known for its long form stories and analysis of key themes around the world, the Financial Times (FT)' Big Read Podcast is a weekly audio version of the Big Reads section on the FT website. Every week, international correspondents share their opinions on several topics that can go from the insurance industry to Brexit and technological developments.
HBR IdeaCast – With over 640 episodes on hot topics in the business world, the Harvard Business Review's podcast range from talent management, disruptive technologies to leadership and finance.
Investec – Famous for its podcasts, the Investec's The Big Picture series offers 1-minute segments on a broad range of topics, usually with contributions from financial experts. They range from the future of investments, recent developments in local and global economies, regulations to just about everything in the industry of asset management.
The Wall Street Lab – These one-hour podcasts dive into the hot topics of different industries, from banking and investment to hedge funds. They mix opinions and analysis of experts with a bit of humour to keep you interested.
PwC Podcasts – At PwC, we have a range of podcasts that dig into several themes in the international setting. Here are some you want to keep an eye on!

The PwC UK's podcast Beyond Brexit covers issues like immigration and trade negotiations affecting business and economy. Each 15-minute episode gathers PwC experts who help you navigate Brexit and how it will influence your business.
In the podcast PwC Global Risk, PwC's risk experts share their perspectives on new ways to manage risk, from profiles to frameworks.
To explore digital trends and topics that can help transform your business in the digital age, listen to Shift: Rethinking business, the PwC Canada podcast.
Russell Investments – This podcast comes in two different formats for both the listener who prefers brief roundups and the one who enjoys longer discussions. The Market Week podcast offers updates on the world's markets every Friday using brief clips. Their Deep Dive series is a half-hour discussion focusing on one specific topic.
Wells Fargo Asset Management – The On the Trading Desk series offers perspectives on investment approaches and market trends in collaboration with occasional speakers on the fields. You can listen to these 10-minute podcasts as standalones or as part of the series.
5.) Do an out-of-the galaxy activity with your team
(Focus –> Professional; Target –> Your team)
Team building is the best investment you can make for your team, and with it. What we propose to you goes beyond the typical corporate events to inform teams, build common strategies, design operations or upgrade certain skillsets.
Successful and memorable team-building events are those that doesn't feel like a day at the office. Activities that only aim for practical takeaways aren't that powerful after all.
Teams "write" a new common story when the activity is an honest exchange of experiences. When you think of putting together a team activity, think outside the box. Brainstorming with your team can be an excellent way to come up with a completely different activity.
What we think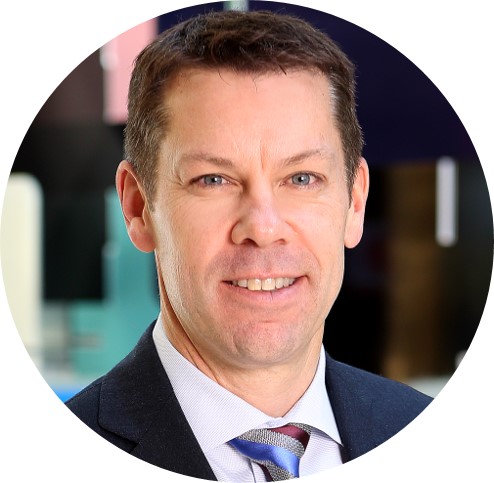 Financial assets but also personal and team assets. Asset management practitioners' role is becoming more exciting. The digital era is the unavoidable frame driving change not only in the way asset managers do business, but also in the way they develop their careers, and interact and communicate with their stakeholders. Winds of change are blowing, but I trust the outcome is going to be positive for all. The simple but actionable tips included in this article are a good way to start!