Often considered a "nice-to-have", the internal communication (IC) function has gained the momentum it deserves over the past three years. Nowadays the management discipline seems to have reached its "golden age" (consciously or not), with significant opportunities—and challenges—brought by an increasingly hybrid environment.
For a long time, internal communicators fought to have "a seat at the table". In Gatehouse 2020 State of the Sector study, solely 46% of IC professionals felt they had a say in strategic decision-making. This study is a gold standard in the industry based on more than 1,000 responses from across 45 countries covering every aspect of internal communication and employee engagement.
As Kevin Ruck and Dr. Mary Welch aptly highlighted in their paper 'Valuing Internal Communication: Management and Employee Perspective', internal communication isn't a nice-to-have; it's a precondition for companies that seek sustainable success.
What we are trying to say is that internal communication is as important as external communication: a disgruntled employee can harm as much as a disgruntled customer. We could even go one step further and argue that all communication runs the risk of being external.
Employees who are kept informed, understand the organisation's purpose and strategy, and have channels to feed back on their experience, can become powerful brand advocates. They can actively promote the brand to customers, partners, and the wider public, which can have a significant impact on the organisation's reputation and market perception, as Kevin Ruck also pointed out in a recent article titled 'Employee engagement, advocacy and experience'.
In this blog, we explore the critical role of internal communication and why companies, and especially the top management, should care about the function. But first, we take you on a brief history lesson.
How Internal Communication came to be…
Who would have thought that institutionalised internal communication has been around for close to 200 years? Tracing back to the Victorian era, and arising with the industrial revolutions, it all started with companies publishing company journals or magazines to promote a sense of unity and share the life of the factory.
During the nineteenth century, company newsletters and bulletins remained the way to disseminate news and information within organisations. It was only in the middle of the twentieth century that we saw the rise of notice boards and posters in workplaces to display important announcements, safety information, and organisational policies.
It was also in the 1940s that the first official textbook on internal communication was published by Alexander R. Heron. 'Sharing Information with Employees' already highlights the significance of employee communication and how it influences performance.
The development of telecommunications accelerated the evolution of the discipline in the second half of the twentieth century. First, the telephone and fax, and then the Internet, which revolutionised the way organisations communicate and opened the floodgates for a plethora of tools—emails, intranet, instant messaging, and applications.
These tools have been key for communication to flow from top-down, to exchange ideas, to listen to the employee voice, to collect feedback, and support collaboration.
…to what it is today 
Fast forward to 2020, the pandemic represented an unprecedented shift in internal communication. According to the Gatehouse 2021 State of the Sector survey, 66% of IC professionals believe that their level of influence on senior leaders increased during the course of that year, highlighting the growing importance of the field.
Beyond driving the accelerated digitalisation of organisations, the pandemic led to a strong emphasis on putting employees at the centre, with a focus on crisis communication to reassure them amidst uncertainties and prioritise their wellbeing.
In the aftermath of COVID-19, the scope of internal communication has become even more diverse. It has emerged as a crucial factor in fostering employer engagement, whether employees are working on-premise or remotely.
In addition to hybrid working, the function of internal communication has had to help face employee burnout following the recent uncertain times and its fallout: the Great Resignation.
Furthermore, the lines between external and internal communication have increasingly blurred, primarily due to the influence of social media. Employees now play a dual role as both recipients and active participants in shaping the external image of organisations.
By aligning internal and external communication strategies, organisations can present an authentic voice while also cultivating brand ambassadors who passionately represent their values and messaging.
Sharing information for connection
According to Bill Quirke in 'Making the Connections: Using Internal Communication to Turn Strategy Into Action', first and foremost, and dating back to its start, the role of internal communication is to share information and provide employees with the information necessary to do their job.
Part of the reason for sharing information is also for employees to feel connected with the organisation and its purpose, to create the bigger picture, and to help raise awareness and understanding about the strategy and the organisational goals. Creating clarity around the strategy and a sense of ownership remains the raison d'être for internal communication for 67% of the IC professionals who took part in the State of the Sector 2023.
Still from the Gatehouse study, engaging teams around purpose and strategies remains the top priority for IC professionals, and it has been so for the past six years. No wonder when a significant amount of literature reports that well-informed employees work more efficiently and that this creates a positive attitude toward the company.
Fostering collaboration to break down silos
Collaboration can be easily hindered by organisation and information silos. Countless studies and industry reports have underscored the pivotal role of internal communication in fostering collaboration, helping break down silos, and in promoting transparency and knowledge sharing.
Harvard Business Review's research reveals that knowledge sharing is a crucial driver of collaboration, as it enables individuals to leverage each other's expertise and build upon collective insights.
It's often in that sense that internal communication has a role to play in driving collaborative working and networking, especially virtually (in our day and age of hybrid working), by providing dedicated channels and platforms to support it.
To that point, Gatehouse's State of the Sector 2023 demonstrates that enterprise chat tools are used by 70% of the participants and judged effective by 86%  to enable collaboration. Moreover, 84% of participants confirmed the effectiveness of using these tools for informal get-togethers and social events (in person or virtual), while 64% of them said they rely on them.
Interesting when we know that these events are often organised or at least in some capacity supported,  particularly for social events, by internal communication.
Driving company culture and values
Going back to the reference study, 74% of surveyed IC specialists stated that the purpose of internal communication is to support culture and belonging. More and more prevalent, and going beyond just creating alignment around the organisation's vision and purpose, internal communication plays a crucial role in cultivating a sentiment of belonging and attachment towards it.
While the responsibility of shaping culture and transmitting values doesn't fall solely on the IC team, internal communication should drive behaviours by setting the tone at organisation level, and by ensuring middle managers lead by example and demonstrate the organisation's values throughout their actions.
Enabling change
To put it bluntly, there is no successful change management or transformation initiative without internal communication. For years now, academics—L. Fitzpatrick, J.P. Kotter,  L.K. Lewis, M. Welch, to only cite a few—have highlighted the importance of effective communication during change.
For example, one of the first steps when starting a change process is setting a clear vision and explaining the purpose. Moreover, change management is about communicating the right information at the right time, and answering questions from employees when they are wondering, 'Why are we changing? How will it impact me?'
Similarly to Maslow's pyramid, only when these questions are answered to a satisfactory degree will they be able to care about the next level of the pyramid: 'How are we going to change?', and 'What involvement do I have in the change and how can I contribute?'.
Once again, the role of Internal Communication and middle managers is paramount to the success of the change (and consequently the firm): by providing information, listening to the employee voices through fostering a culture of feedback and acting on it, and driving and supporting new behaviours. Change communication has become a must-have skill for internal communication teams.
Building employee engagement (with a multigenerational workforce) 
First, to explain employee engagement, we can go to A.M. Saks in 'Antecedents and consequences of employee engagement', from the Journal of Managerial Psychology, who defines it as "the degree to which an individual is attentive and absorbed in the performance of their roles".
The influence or role of Internal Communication leading to employee engagement has been researched by many scholars—for instance, M. Chong, K. K. Myers & K. Sadaghiani,  A.N. Saks, M. Welch & P.R. Jackson. To engage employees, organisations should efficiently manage the communication from middle managers and leadership, but also to put a strong emphasis on internal communication.
Even more so because today's workforce is made up of four generations—Baby Boomers, Gen X, Millennials, and Gen Z. Internal communication functions should consistently learn to adapt communications to the expectations of these different generations to offer an adequate employee experience.
This requires analysing the audiences and continuously measuring the success of communication to react with agility, and proposing diverse formats to fit each information consumption habit while making sure to embark people managers (as they remain a favourite channel for communication).



Conclusion 
The link between organisation performance and internal communication doesn't need to be proven anymore. Internal communication can enhance the productivity and profitability of organisations, as the 'Engage for Success' report, Further Evidence, already revealed in 2016.
In light of the rapidly-evolving business landscapes, companies should (re)consider internal communication capabilities, taking into account the role it has in influencing change efforts (and their success), in shaping the employee experience and the employee engagement resulting from it.
To expand internal communication opportunities on topics such as wellbeing, ESG, and Diversity and Inclusion, the focus for the IC team should be on consolidating their newly-gained status. To do so, they want to keep on demonstrating their value beyond theories by providing insights and measurements focused on outcomes and impacts.
What do you think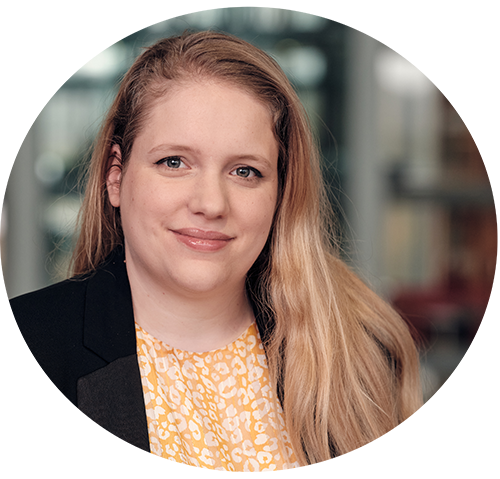 The intricate relationship between internal communication, change management, and employee engagement is fascinating. The awareness of internal communication's critical role has significantly shifted during and following the pandemic, reflecting today's rapidly changing environment. In this landscape, companies need to understand how internal communications help drive employee performance and navigate change with agility, and recognise internal communication specialists as trusted advisors.

Périne Weiland, Senior Internal Communications Officer at PwC Luxembourg