Christmas, without any doubts, has a different meaning to all of us.
The jolly season is the best time of the year to some; others think that Christmas without presents—and present shopping stress—is inconceivable. But there is also this bunch of folks that praise the feelings of love and kindness and put the true nature of Christmas at the center of the festivities.
To whatever category you might belong to, there is, however, one thing that unites us all: a year comes to an end, a new one begins, the wheels are turning and leaves us with a new chance to start over.
And while a lot don't believe in setting New Year's resolutions—or at least they wouldn't admit that matters— all of us, even secretly, do have hopes and wishes that the new year to come will be better than the one before. And this, we believe, has been especially true for the last two end-of-the-year celebrations.
Sure, we may not agree on whether Christmas is great or not but, by any means, it's unequivocally binded to the idea of wishing and hoping for something. So, for this very last blog of the year, we decided to do things a bit differently and to "go a little more intimate". We asked 5 young PwC talents to talk with us about what their Christmas and/or New Year's wishes were.
Read on to discover what Mathilde Albin, Léa Baptiste, Antonin Jakubse, Yohan Mourin and Lucie Noé told us. Thanks for helping us out with this article, folks!
Antonin Jakubse: between social and regulatory challenges!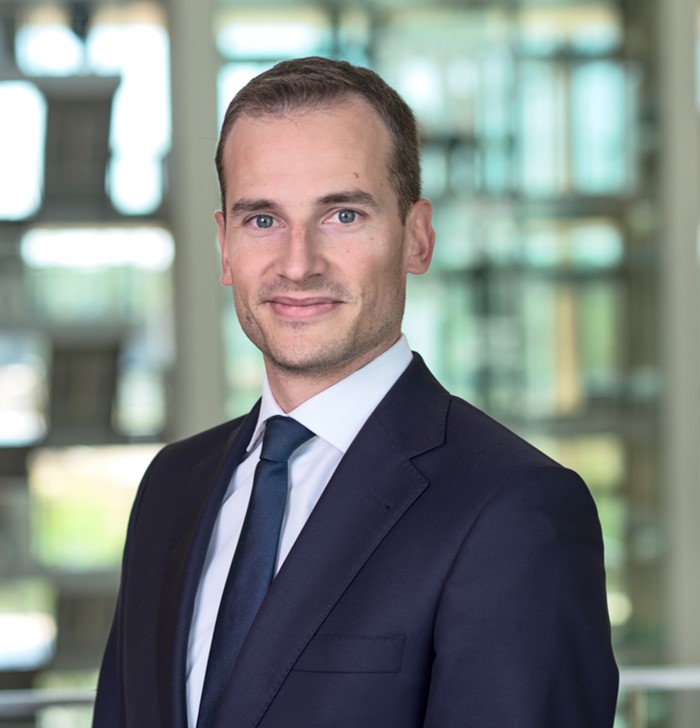 COVID-19 couldn't be out of the list of wishes, but not precisely the ones we want to stick with us. 
Antonin, for example, is a very social person and much of his pain is associated with the fact that we cannot meet people in person freely and relaxed the way we used to, including meeting clients and (new) PwC colleagues. He wishes to get back the human connection that we lose by being separated by screens all the time. 
Generally, having people being more positive in nature and seeing the glass half full would make the journey of life a more enjoyable experience, in Antonin's opinion. 
This open-mindedness and optimism also suits his hopes when it comes to his professional life. Working mainly within the Finance industry but also dealing a lot with the cross-industry topic GDPR (EU's General Data Protection Regulation), he wishes that the finance industry would stop seeing existing and upcoming regulations as burdens they must deal with but rather as opportunities to review their operational setup, using them to grow and develop.
Léa Baptiste: opportunities and results wanted!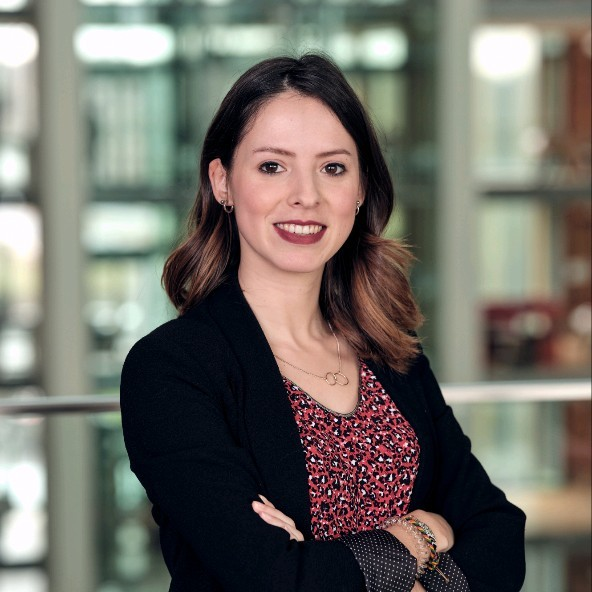 On the same end, Léa wishes for the COVID-19 crisis to give us a break, especially when it comes to any other lockdown or tough social distancing rules, so all of us can enjoy happy moments with friends and family again after two hard years. She hopes we will figure out a way to stay safe while also getting back our normal way of living. 
Being a hardworking and motivated talent, she is working both for the Public Sector team on upskilling topics and for the new People, Experience & Change department on change management. And while she feels very lucky to be working on two different projects, if she could wish for something, then it would be having more interactions between teams to create more value, more opportunities in change management and upskilling, and to see some results on projects she and her team have been working on. 
Also, she wishes that professionals, especially the young, should be valued more as individuals and that more attention should be given to match working projects with what they actually wish for.    
Finally, she is impatient to see society and its leaders taking serious actions to protect the environment.
Mathilde Albin: more mindfulness!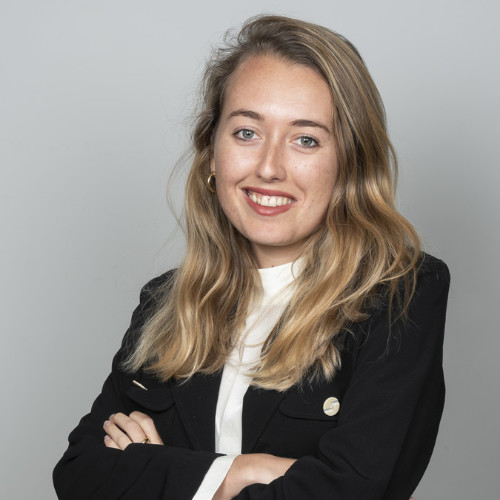 In fact, taking care of the environment was a wish almost all of our colleagues expressed, something our Sustainable Finance Specialist, Mathilde, will likely be pretty happy about. 
What drives her every day as a professional and woman is to, somehow, have a positive impact on this planet. However, not all that happens in the ESG sphere serves this purpose: in order to avoid greenwashing and for investments to be redirected towards environmental and socially sustainable assets, she wishes for regulations to become more (globally) coherent and understandable without being oversimplified, and data on ESG topics to become more reliable and accessible. 
Also, it needs strong, conscious leaders to advocate for the sustainable finance industry, a path she hopes PwC will further continue on both by establishing ESG values within the firm and by advising clients in the field.    
But ultimately Mathilde wishes for a less selfish world, where people are more mindful of what is truly important, in which the dominating relationship that humans exert over the environment ends, and decision-makers prioritise social and environmental dimensions to build the world of tomorrow.
Lucie Noé: more togetherness!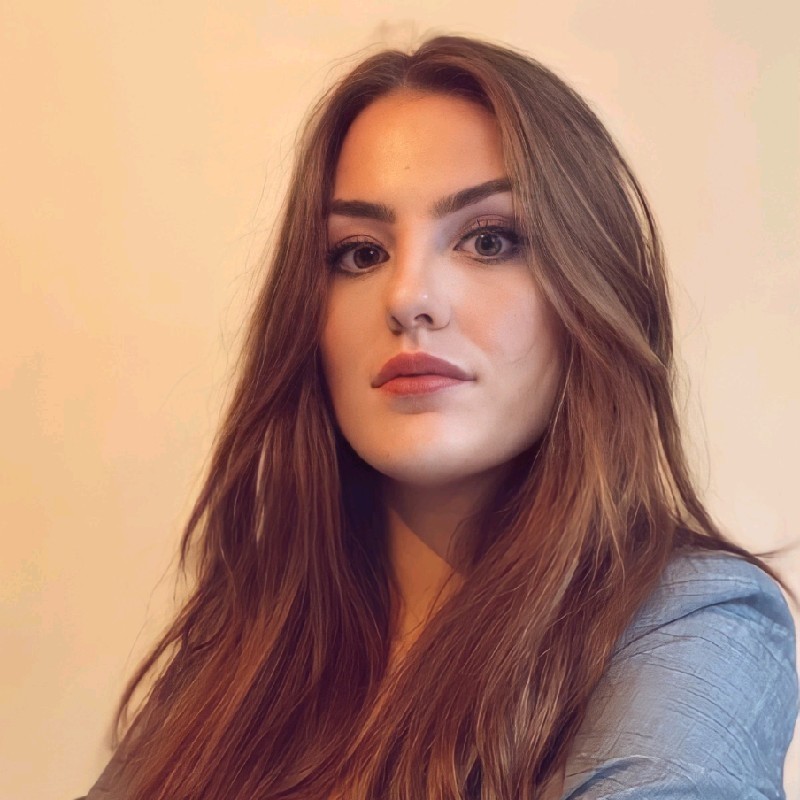 In an era where data is at the center of (almost) everything we do and significantly influences our decisions and behaviors, it is not surprising that having proper access to reliable data is a wish by many for their professional life. 
Therefore, Lucie Noé, our data expert, wishes that we continue to tackle challenges that are linked to data. Her recommendation? Do so by connecting with different teams and building partnerships in order to understand different needs as every entity within an organisation has a piece of the puzzle necessary to govern data properly. 
Personally, she hopes to have the chance to interact with more people at PwC, whichever the team or industry they work for, because she feels there's much human and business value when cooperating and getting to know others. 
Also, she wishes for a more empathetic and understanding society, as we can only solve common challenges, whether it be the pandemic or global warming, by acting together, listening to people who are different from us and respecting their point of view. 
Yohan Mourin: progress through technology!

Yohan, who is a senior blockchain developer at PwC, sees a big opportunity in new technologies. For them to unfold, however, he hopes for more investments  in education around blockchain and crypto assets, as this would drastically reduce prejudices and misconceptions in this relatively new field.
Also, he hopes that telephony, internet, blockchain and crypto-currencies will enable everyone to have access to decentralised finance. He wishes that everyone will be allowed to transact with anyone at any time and in an instantaneous way, thanks to these remarkable technologies working in tandem.On a more personal note, Yohan  wishes to grow, take part in fascinating projects, improve his skills and broaden his knowledge on very specific topics, such as cryptography or zero knowledge-proof, and he wants to have more time for running and sports, a significant factor in his life. 
A happy attempt to conclude the article! 
In conclusion, topics like having (democratised) access to technology, promoting sustainability in business and protecting the environment, (finally) getting rid of Covid and having more physical interaction are high on the wish list of our people. 
Also, all the talents are united in their wish to grow, learn and to move forward in their careers. After all it is really true what they say, it is people that define PwC. 
However, while everyone wishes to evolve, no one expects that development to happen in the blink of an eye, or find it wrapped underneath the Christmas tree. Our talents wish for opportunities and challenges to seize so that they can become better versions of themselves, and discover new ways of approaching unexpected projects, new people, and complex situations. 
It seems that, whatever we wish for, wishes do not come true by being granted by somebody (like Santa Claus): change is made and achieved by ourselves. To quote Morgan Freeman—and also to be read in his godly voice; "You can choose today to make a world of difference".
So, now it's your turn to ask yourself: What is it that you really want for Christmas?
Happy Holidays!
We wish you a fantastic holiday break and all the very best for a happy, healthy and successful 2022!