THE BLOG is celebrating a year of opinions made in Luxembourg. Let's have a look back at our top 5 stories.
THE BLOG – 90 articles. 50,000 readers.
We started THE BLOG with a pretty humble purpose – to make the most of our expertise in all its forms through articles to a larger audience with an interest in financial services and Luxembourg. In fact, we wound up with so much more. We posted meaningful information and industry insights featuring experts and even celebrities. Our 90 articles gathered nearly 50,000 readers on topics related to asset management, banking, European affairs, family business, insurance, private equity, real estate, tax, digital technologies, human resources, gender diversity, etc. Thank you for reading us.
Please enjoy our top 5 stories from our first year:

1. How GDPR will change digital marketing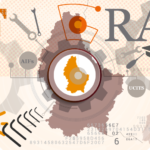 Digital marketing will not be the same when the General Data Protection Regulation (GDPR) enters into force in May 2018. As a matter of fact, many of us use online customers' data for different reasons, from content delivery to remarketing or cookies' tracking to craft more personalised web journeys. Find out how GDPR will impact marketing practices and what opportunities we can seize. 👉 Full article
2.  Luxembourg VAT: 5 changes coming in 2017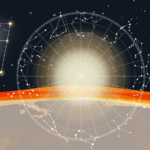 With the Luxembourg tax reform in full swing, we examined the five main VAT changes in Luxembourg and explain in detail what they mean to you. 👉 Full article
3. New tax rules for intra-group financing – First reactions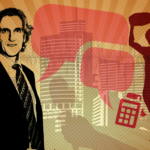 Luxembourg introduced new intra-group financing rules on 1 January 2017. While industry players have been caught off guard, they're now analysing the new transfer pricing rules and how to implement them. Check out the interview of Loek de Preter, PwC Luxembourg Transfer Pricing Leader, who's commenting on how the market reacted and how to comply. 👉 Full article
4. Financial crime: lessons learnt and new trends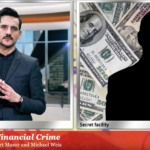 In this exclusive interview, Robert Mazur, the former US federal agent, told us how he went undercover deep into Pablo Escobar's Medellín Cartel. Check it out! 👉 Full article
5. Did you know: RAIF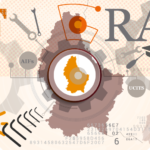 While RAIF combines the features and structuring flexibilities of existing regulated vehicles in Luxembourg, it is not subject to CSSF supervision. We put together practical information to set up a RAIF. Enjoy! 👉 Full article
Thank you again for your comments and visits. Stay tuned for news⚡️, opinions🗣 and financial stories 🏦.