Did it happen to you to receive a pair of pedals instead of the bicycle you begged your parents for when you were a kid? You probably had to wait a couple of months, half a year or even longer for your parents to conclude that you truly wanted that bicycle!
A comparable disappointing feeling occurs when product or service design projects or transformation initiatives embrace the agile methodology for the first time. Instead of getting the final version of any product, clients see imperfect working versions of it before testing the final output. Simply put, you ask for a robot and you get a tamagotchi instead.
Excitement and urgency are common human behaviours. We are an impatient animal and when waiting for something, we want everything in the shortest time possible.
Patience is a (valuable) virtue if you want your business to develop products and services your clients actually want to use. Iterating is good and healthy for business. Iterations lead – step by step – to a final product with minimal errors, better usability and, therefore, guaranteed user adoption. The innovation journey is more than the final product; it's also about the development process, putting incremental innovation to work, and involving end users in the creation journey.
I'm Kara. I work as a passionate UX designer for a local IT outsourcing company. I recently worked on a project alongside the IT team of a client in the banking industry, a picky one by the way. Frustration. That's what I felt when I first met them. I had some "aligning issues", I would say. Matching agile timelines with UX design deliverables or convincing the IT team to partner up with professionals from other departments was quite a challenge, to mention just one. On their side, I guess, they run into desperation when waiting for consumer feedback that doesn't come on time.
This is the story of how UX designers and IT-driven scrum team succeeded in bringing about a great product. It also summarises my discoveries on how UX and agile can actually mingle to improve product and service development.
When exactly did design become so important?
Nowadays, design is everything, it's becoming the new normal. Think of smart phones, one of the most ubiquitous devices of our times, adopted at a frighteningly fast pace. What makes people choose a specific model? Is it their favourite brand's greatest device, the quality and sharpness of the camera, the user-friendly interface, the size of the letters displayed on the screen?
Excellent, fresh design is what makes a brand stand out in this restless world, spiced up with "digital everything". By "design", I mean visual design but also service and interaction design. The combination of both is key. Companies are changing their client approach, using technology to provide richer experiences. The growing customer demands for easy data access, intuitive user interfaces, and beautiful but purposeful design are pushing businesses to innovate at a faster pace and to come up with products whose features and capabilities improve constantly.
But when did it all begin? Because there certainly was a time when design wasn't a priority. At all.
When a particular object was needed just a couple of centuries ago, people created it by themselves or asked someone to do it for them. Their creations were unique, and perhaps only one, or a handful of them, was produced.
My great-great-grandfather*, for example, was involved in the creation of the rover safety bicycle together with John Kemp Starley during the second Industrial Revolution, also known as the Technological Revolution. It was a very user-friendly product (at least, that's what my grandparents told me).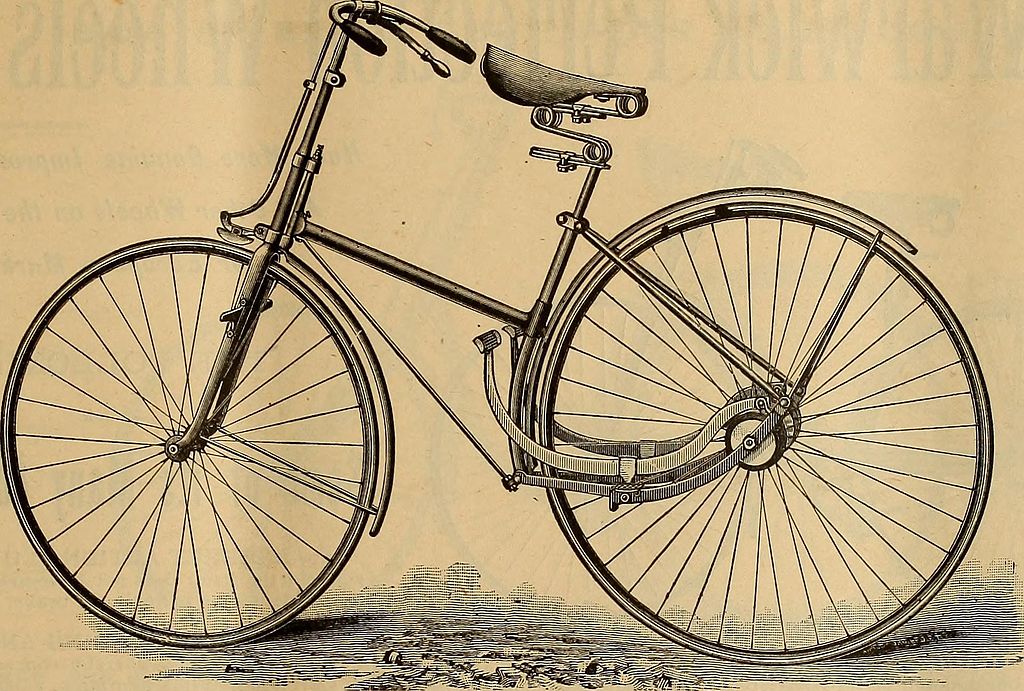 How "massification" triggered differentiation
My great-great-grandfather's time saw rapid industrialisation and the boom of innovations such as trains that came with the mass-production of steel. The massive production of goods gave a boost to the industrial design field whose focus is the design of commercial products to appeal broader audiences. My great-great grandfather for instance, managed to produce bicycles in mass, expanding his business throughout the city and the neighbouring towns.
Thanks to industrial design and mass production, innovators could meet the needs of a large population, balancing functionality, durability and cost. That was also the time when "design for behaviour" – or how design can shape or influence human behaviour – started to become a "thing".
Continuous manufacturing advancements, more complex business processes and the evolution of human needs created a wide spectrum of possibilities for designers to imagine new artefacts. For example, the embedment of electronics in products boosted design possibilities and people's relationship with objects and how they interacted with them. Because of this feverish newness, adoption was quick and massive. Everyone wanted the new radio, the new typewriter, the recently born washing machine.
Without differentiation, however, similar radio devices weren't appealing anymore. Creating artefacts and devices went beyond utility to embrace design and experience. Design started to be part of the product life cycle and became an essential part of new product development.
When my great grandfather inherited his father's business, he rethought the tricycles design, already outdated, and created something new and adapted to what audiences were demanding.
Adjusting the nuts: UX design in an agile team
As I mentioned in the beginning, I recently took part in a project to rethink a local bank's client-facing digital assets. The client's old webpage was the best representation of a clunky, static and a user-unfriendly digital channel. Slow and stuffed with tabs and unnecessary subsections, even the bank employees had a hard time to land on the section they were searching. Content hierarchy improvement, a vibrant and inviting web interface, and a new mobile app were the deliverables.
The first day, my two other designer colleagues and I were introduced to the bank's project agile scrum team, including one product owner (the one who decides), one scrum master (the one who organises and facilitates), two business analysts (the ones who translate the business need, and three IT developers (the ones who code). Although scrum is widely used to manage knowledge work, especially software development, a couple of previous experiences with it weren't precisely remarkable. Experimentation, user feedback and iteration are the core of what I do as an UX designer, even if the process takes longer. One of the reasons for having a bad experience was precisely time management. Scrum is about high delivery speed. Period.
Anyway, this story has a happy and fruitful end. We managed agile and UX to get married. See how we did it!
Agile in simple words (my words!)
Experts say agile is a methodology and scrum – written like so, isn't an acronym! – is a framework of that methodology. I use a simple phrase to describe them: "quick delivery".  They are based on flexibility and iteration, with incremental results every time there is a sprint.
Indeed, agile uses short time frames or sprints to produce working versions of a final product or deliverable. They have a defined duration and a list of specific deliverables (the backlog). During the first meetings with the bank's product owner, we prioritised the user stories, small pieces of the whole deliverable.
Once done, both the project team and the customer review and evaluate the deliverables through sprint review or end-of-sprint demos. Agile has a high level of customer involvement throughout the project, and easily changes direction during the execution if needed.
This well-thought methodology is effective and exciting to work with, however it's not all unicorns and rainbows if you're a UX designer. With two to four weeks sprints, the scrum team focused on the agreed necessary features and then moved on. How to do research, brainstorming, sketching, visual design and all UX-related stuff fast and effectively?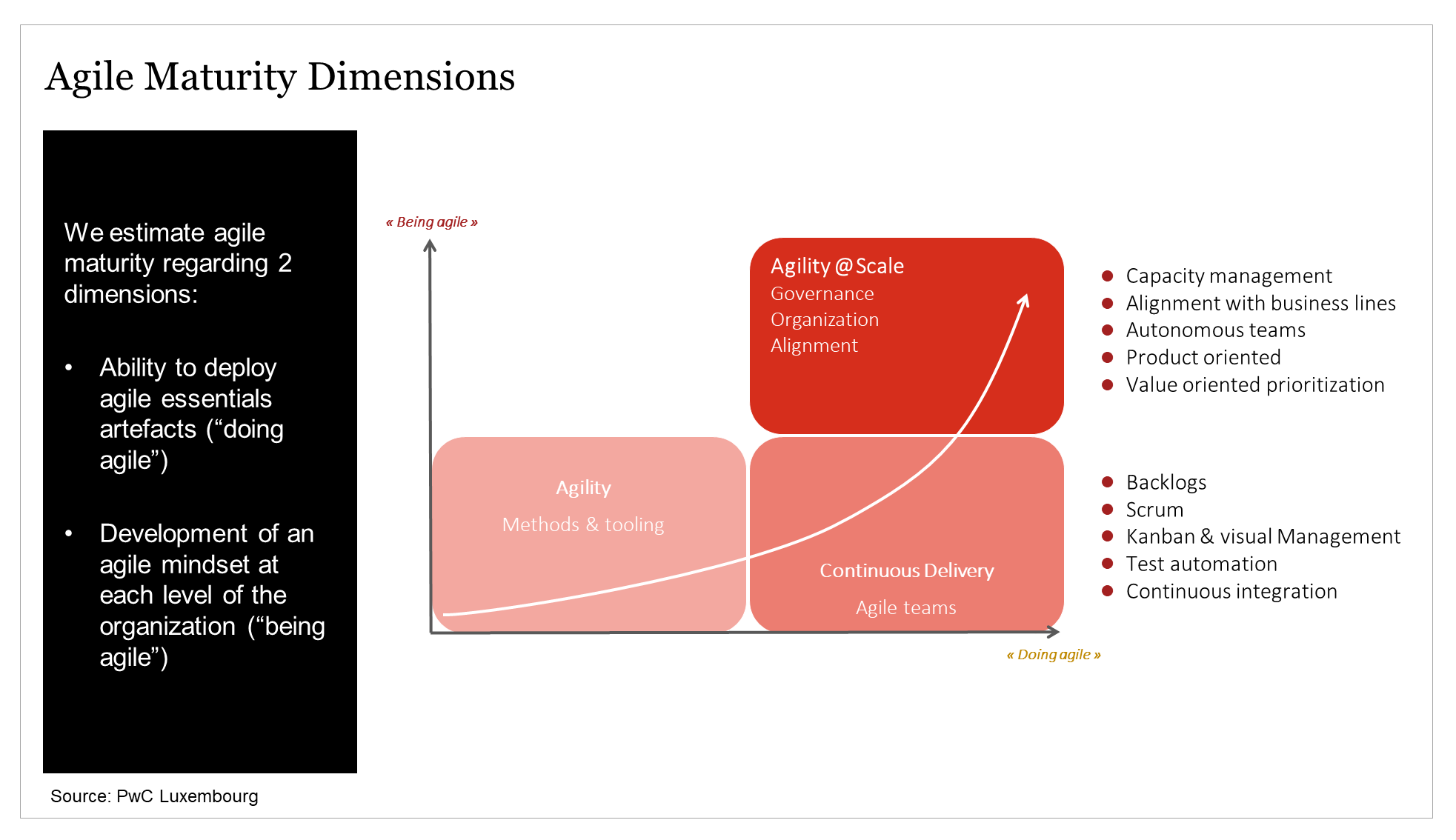 Not delivering on time is rarely an option. If components or user stories aren't completed by the end of the sprints, they need to be add in the next sprint to come with a potential impact on our minimum valuable product (MVP). To me and the other UX designers, the end-of-sprint-demos were difficult to cope with for example. Needless to say, I had to take the matters into my own hands so I asked my colleagues and the project team to meet up and find some common ground. I didn't want to own the project, I wanted to be full part of it. You cannot be the UX outsider and get the results you want. My efforts weren't in vain.
The happy marriage between UX and Agile
While designer and product developers can apply UX design and the scrum framework separately, the two of them are better together. In fact, their healthy marriage produces optimal results with user-centricity and quick iteration as the main drivers. While I, as a UX designer put my focus on how the user feels when interacting with devices or artefacts, agile is an excellent way to deliver solutions in an incremental way throughout the entire development process.
After reading articles about UX and agile, and calling my colleague Guillaume Lanzalaco to see what his opinion about the best approach to marry them was, he suggested to me to get inspiration from the chart you see below. In yellow, you see the key actions when a UX designer enters into the scene in a scrum-powered project. We didn't copy it exactly, but we adapted it.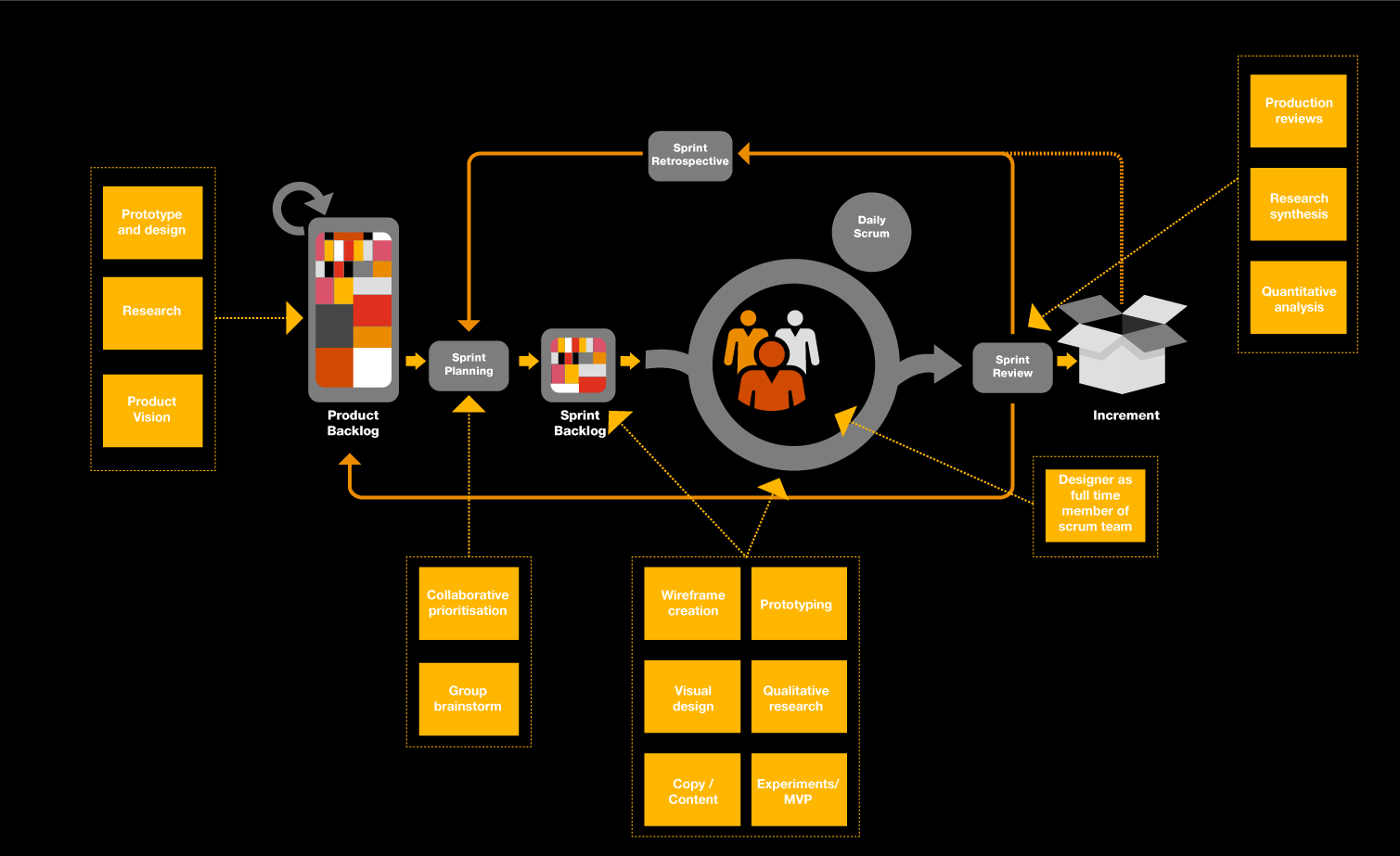 I took my time to write down some lessons learnt because they will be useful in the future. Maybe my next design venture also calls me for joining a team that uses agile frameworks.
Start small. Focusing on high-value, low-risk opportunities will allow you to gain experience in using UX design and the agile methodology together. As your capacities mature, take on more challenging initiatives. In my case, I started by sharing ideas and possible solutions during the development process.
Design + Development = Balance. Agile teams focus mostly on starting coding right away. Implementing UX may create tension as processes such as design thinking (the one I used) take time. Make sure the developers team understands the benefit of UX, especially the definition and ideation phases.
Work with cross-functional teams. As UX designers, we can only deploy our full potential when we're considered an essential part of the team or teams pursuing new product or service development, or business transformation. When the others consider us "the consultants", we don't feel the sense of belonging and we don't fully "own" the project. Effective agile-UX teams must communicate clearly and have a common understanding of the project goals. For example, by agreeing on extending the timeframes, we had more time to explore and perfect the details.
One space, one team. Put product owner, scrum master, business analysts, IT developers, and UX designers together to facilitate creativity and develop better solutions. This is when respect and proper understanding of each one's roles is pivotal. While UX designers want IT developers to understand their methods, processes, timing and the overall philosophy, IT developers want UX designers to deliver timely, to embrace incremental innovation and to take iteration to the next level.
In the end, we created a nice, fresh minimum viable product (MVP) client webpage and mobile app that both the client and we were proud to see going online with a fast time-to-market. Flexibility with high delivery speed, that's agile. With UX, the pace may be slightly slower, but the working versions, incremental results and the final output are, very likely, better. UX-driven design thinking and IT-driven scrum can make up a successful marriage!
What we think
Guillaume Lanzalaco, Manager at PwC Luxembourg

Going agile translates into time-to-market acceleration, increasing your company's value, boosting innovation. Today, experiences across business and industries influence greatly customer expectations. By putting together complementary product development methodologies, businesses can bring about products and services at the pace the market needs, optimising time and resources, and paying attention to end users, their experiences and how they are going to interact. UX design and Agile are a very good example of complementarity.
[*] This relationship is fictional. We created it for storytelling and explanatory reasons.