Tell me your story in 10 seconds. Only then will you exist. Really, we should have said in 8 seconds because that's the human attention span according to a widely publicised study. However, is this a natural human limitation or is it due to the multiple choices we currently have bombarding us, creating an urgency to search for better entertainment constantly?
The media landscape has been shaking for some years since the internet and varied digital channels became ubiquitous and stole a big chunk of attention share. When digital content met smartphone technology, they created a bombastic combination that is transforming the way we consume and interact with content. In the United States alone, 90% of 18-24 year-olds watch video on their mobile devices and across all age groups, the majority of consumers say their smartphone is the primary place they view video content.
The video streaming industry is the most representative example of how the media landscape is changing. Channels, formats, distribution, video creators have caused a Videoquake, where abundance is the common denominator. It's so big that, according to predictions, 17,000 hours of video content will go through global IP networks every second by 2021.
The video streaming war has just begun. Increasingly popular, platforms such as YouTube and Vimeo have been joined by word-based and picture-based social media platforms, namely Facebook or Twitter. Vertical video is now a trend, having Snapchat as the innovator and trend setter and Instagram as the later but successful entrant. OTT (Over the top) content providers – Netflix, Amazon Prime, Hulu, for example are making the battle even more fierce limiting traditional tv and pay-tv growth. The video streaming industry transformation is aiming at business models that revolve around direct-to-consumer relationships.
Our video-making journey
As some of you might know, we are video content producers. Over the year, we put together a variety of videos addressing a diverse range of topics. They can be rather complex or more sensitive – the ones explaining regulation subjects or digging into Brexit issues, for example – or, sometimes "life style". In this category we include events coverage, the Staff Day, the Christmas Market, etc.
Since the inception of the video team in 2014 to tap into what we considered as the new content trend at that point in time, we've gathered some learnt lessons about what to do what to avoid. Although our video team members are skillful, we've built our expertise almost from the scratch due to the nature and complexity of our business and the industries we're linked to.
Still in the learning curve and, honestly, far from getting everything right, we figured we wanted to share with you some key takeaways of our video-making journey. They will help make your trip smarter. There we go!

5 steps to implement (or improve) an online video strategy for your business
1. Define the target audience for each and every one of your videos
If you think about it, this statement might sound painfully obvious but, believe us, for many companies and clients it is not. Defining a clear target audience for your video productions is the number one key to success. Oftentimes, companies overlook or neglect this crucial step, arguing that "they want to target everyone".
Don't get us wrong, there's nothing wrong with targeting the largest possible audience but, in fact, this is where things start to become a bit trickier. The "let's target everyone" mindset stems from a time when traditional tv was still a thing and producing content that talked to the masses was the norm. Back then, most advertising spots were adapted to large audiences because they were costly, demand was high and tv slots were limited, especially during prime time or when popular shows were broadcasted.
Because of the limited number of tv stations, however, communication agencies assured clients that people would be exposed to their spots and therefore, the intended message would come through. In the "good old days", segmentation was a generalisation exercise and most marketers relied on broad definitions of their target audiences, "men or women", "old or young" for instance.
The fragmented multiscreen video consumption
Nowadays, when millions of videos, blogs, podcasts, video games, series, movies etc. are easily available online, the "let's target everyone" concept doesn't apply anymore. In a world that becomes increasingly fragmented in terms of personal interests, opinions, consumption means and knowledge, defining target audiences has become a more complex than it used to be.

No matter in which industry your company is active, you need to get to know who your clients are, their needs and how to address them way before thinking of packing your camera bag. A video to convince asset management companies to work with you might require a different, more personalised approach than a video to showcase who the company experts in that same industry are. A video on VAT might attract business students if it's done in an entertaining way but because of this light or even funny style it might seem boring, flat and superficial to a tax expert.
After thinking thoroughly of your audience, you want to know where they hang out online. Let's jump to the next step to answer this question.
2. Think about how and where you want to publish your video content
Content distribution matters a lot to any communication effort. It goes to video-based marketing actions too. You would not sell a luxury watch at a sunday morning market, would you?
Let's take what happens in the social media world as an example. Although Facebook is still the biggest social media platform, it's average user differs from the ones tuning in to YouTube or Instagram. In general, the latter two gather a younger audience than Facebook or LinkedIn.
Millennials and Generation Z show a growing tendency to not use Facebook anymore. Although they might still keep a personal profile in the platform for various reasons, time spent isn't nearly what older users were used to investing. Long story short: if you want to engage with millennials for lead generation or conversion, you want to consider distributing your videos on Youtube or Instagram instead of LinkedIn or Facebook. On the contrary, if your company operates mainly in the B2B arena, distributing content on LinkedIn is very likely more useful than using Instagram.
Shaping of video
The shape your video should take is a nice euphemism to start the discussion about formats. Which "shape" should you choose, then? How long should the video be? These are necessary aspects you want to decide for every video you put together.
In today's world, getting viewers' attention is the hardest but the most valuable element to conquer. This is, simply put, the so-called "engagement " that numerous articles talk about.
You know you can skip YouTube ads after 5 seconds, and most users including you are eager to reach that "magic five" to click on "Skip ad". What happens if the best video you could have produced delivers the key business message right after the fifth second? Funny cats and your favorite music band's latest song will always win the attention war. Or almost.
At PwC we have tried different approaches when producing videos. We have experimented with several formats (motion graphics, interviews, tutorials and even talk shows for example) and different lengths. Both format and length are linked to goals and contexts. A 20 minutes talk show about MIFID 2 might work for a very limited audience on YouTube but it may be meaningless to other platforms' audiences where people spend significantly less time.

The vertical game
Do you have friends that are professional photographers or filmmakers? Have they ever given you a weird look when you take photos or record videos with your phone vertically? Well, tell them that vertical video is now a trend due the smartphone successful adoption rate, and Instagram's IGTV is taking advantage of it.
Indeed, Instagram's attempt to create a platform solely for video launched in Summer 2018 captured creators and media attention because of its focus on longform videos filmed vertically. Despite this Instagram endeavour doesn't seem to click on video producers and consumers, only time will tell if this concept is future proof. Anyway, when it comes to vertical video "we'll always have stories", the format that Snapchat made famous and Instagram and Facebook copied afterwards.
Think about the platform to publish, the length and the format of every single video you produce.
3. Is your content good enough to compete against everything on the internet?
Let's divide this step into two parts. The first one is about video content conception and how creative you want to get. The second one relates to the quality of the video production.
It's your story, so tell it well (content conception)
First, carefully develop the video idea. Everything from the initial idea up to the final script has to be planned in advance. Ideally, it involves your video production team, but also writers, designers and, unavoidably, the performers. It isn't a good idea to leave technical experts to write down their own script without the assistance of a writer or a storyteller.
Coming up with fresh ideas that are interesting enough to your audience is the hardest part. According to numerous research pieces, communication works best when it tells a story because that's what the human brain feels attracted to.
Create experiences with your videos
Let's illustrate this better with an example: is an interview with one of your business leaders as interesting to the public as you think it is? Unless the speaker's charisma, ability to entertain and knowledge are well-known and his/her point of view is widely expected, or the subject is a controversial matter, the video will probably be unattractive to most people. However, you can make the interview more interesting and relatable by wrapping a story around it. For example, incorporating something more personal about the interviewee, giving a real life example or creating potential scenarios.
Playing with the location is also a good idea. You can film interviewees at home or at any other cozy location that switches it up a little from the "office routine" for example. These are two simple twists to break the "person talks to a camera" routine and to spice up video production. There are almost no boundaries in terms of creativity except for the above-mentioned focus on your target audience.
The time you have to invest into idea creation can obviously vary depending on project complexity, but make sure to dedicate enough time to it before you actually start producing.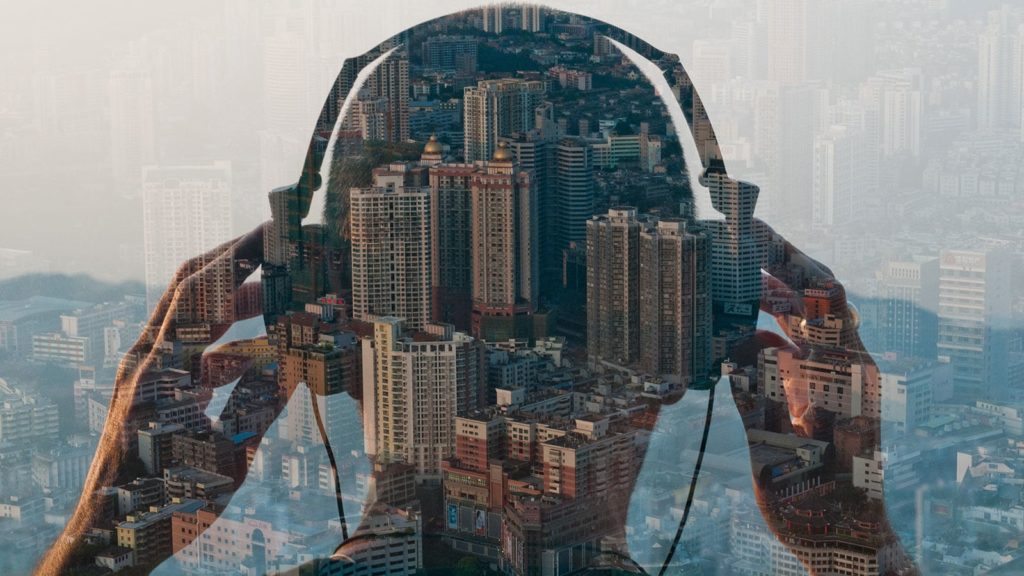 Video technology is the queen
The second part revolves around video production. Keeping up to date with technology is, as in any other industry, essential, particularly since the rise of do-it-yourself video creators changed the game. The majority of people have changed their video consumption habits as well.
A high quality video production is a by default expected characteristic nowadays. Not investing in technology can make your business look "out of touch" easily, and can severely harm your brand reputation. Avoid that by all means!
Luckily, cameras, hardware and software tools even at consumer level have become incredibly affordable and powerful. Currently, most mobile phones can film and edit 4K videos for instance. Did you know that the well-known Hollywood director Steven Soderbergh filmed his movie "Unsane" entirely on Iphones?
Tight budgets aren't an excuse to produce low quality videos anymore and starting your video content production with a smartphone isn't a sin but a brave beginning. Nevertheless, having the right tools to produce your videos is a very good idea!
The infamous Pareto principle states that you can achieve 80% of the result by putting in 20% of the effort. Producing videos on a tight budget or going "smartphone-only" will take you to achieve that 80%. By investing in equipment and more sophisticated tools you can reach 100% or close to it.
To wrap this up, make sure that your content is not only good in terms of creative and conceptual foundation but also from a technical perspective. Mediocrity is something that will not benefit you in any way. Find out if your designers and video producers are up to date with the latest developments in their fields and if they are capable of applying them. Otherwise, you might consider investing in training them.
4. Money can solve your problems (but only to a certain extent)
You've produced a fantastic video and ticked all of the above mentioned boxes. Now, the video lives on several social media but it's failing at getting traction for a reason you don't really know. However, you're utterly convinced that you have done everything right, but likes are just a few, views are stagnating, shares aren't happening as you expected. In this case, you can go through a reviewing process, analysing what was done and how, or you can feel like an algorithm-victim and blame YouTube, and Mark Zuckerberg for such a deceiving result.
Fortunately there is something that you can do about it. It's called sponsored content. Don't be afraid, young Padawan: it's not as expensive as it used to be on traditional TV. Investing in a paid campaign on social media is exactly that: an investment.
It can help you boost your exposure and reach a desired "critical mass", however, don't make the mistake of investing money in promoting every video you've uploaded online to only count views. A high number of views might seem impressive to you or your competitors and may keep your bosses content but they aren't the best KPI to look at.
Fighting video consumption vanity metrics
Video views indicate how often your video has been seen, not how long they've been actively watched. What you really want to achieve is a high engagement rate or, simply put, increase the time your audience is willing to dedicate to consume your video-based content. If you only get views and likes on your videos, but no comments or shares, you're failing at engaging with their audience. That's a practical rule of thumb.
Consider the so called "Youtubers" and the remarkable popularity some of them have gained in the last couple of years around the world. While the content shared isn't necessarily complex (unless you're into makeup tutorials or video games) they've managed to engage with their audience on a personal level and made followers feel emotionally attached to them.
Most of them grew their fanbase organically without spending any money on ads. The right moment on the right digital channel isn't the only key success factor; sustainability and KYA ("Know Your Audience") have been pivotal as well. This approach is something that you want to replicate: building a long time relationship with your audience and make them look forward to every new video you release, because it entertains and educates.
5. Embed your video content in the overall communications strategy of your firm
As we mentioned in the beginning, the media landscape is shaking and the video industry is a big heavy player. There is no marketing prediction contradicting the fact that it will become the most important means to communicate and pursue lead generation and client loyalty in the near future.
This doesn't mean that other traditional ways of content consumption will disappear or that everything you want to communicate should be video-based. In fact, your audiences expect a consistent experience throughout all communication channels. Brand voice, tone, aesthetics, technical level and content quality should be consistent across digital, print, or video form. Video, for instance, can serve as a powerful tool to lead your audience to a webpage or to grab attention about a particular publication, but avoid investing all the bucks in it.
Adding value with video content
The real value of incorporating video in your company's communication strategy is its capability to quickly and simply summarise complex topics, and serve as an appetizer for more information. This is the exact point when other content formats team up with it. Video can support the development of key professional's digital presence, too.
Combining all of your communication efforts to create a coherent, consistent and multi-layered journey for your audience by providing real added value to its individual personal or professional lives is in our opinion the key to success. You want to orchestrate your content strategy in a way that each format has a raison d'être. Video can be the percussion instrument, the one you use to speak out and be heard.
Now, grab your smartphone, open the camera and film something. It was a vertical video, wasn't it? See, it's a trend!

What we think
Ralph Arnold.
Videographer and Video Editor at PwC Luxembourg

The real value of incorporating video in your company's communication strategy is its capability to quickly and simply summarise complex topics, and serve as an appetizer for more information. Ask yourself if video is the best format to convey your message because it might not always be the case. And, by all means, be entertaining! You don't want goat videos to be more successful than yours, do you?