With the year coming to an end, 2018 will prove to be a period of change. In order to make sure you are ready for regulation & digital, we've created a special New-Year menu. Enjoy!
Regulation Starters
PSD2 (until 13 January 2018)
Marinated Value Chain served with Consumer Protection and Innovation sauce
The Chef's Advice
Take a glass of compliance to help
your clients to access third-party. Get the data protection sauce to secure your clients data before sharing it with third-parties. To digest properly, take new strategy pills.
Similar dish suggestion

MiFID II (until 3 January 2018)
Malted Reporting French Toast
The Chef's Advice
Take this dish if you're into distribution and trade of financial instruments in the EU. To accompany this dish, the chef recommends a salad of investors protection.

GDPR (until 25 May 2018)
Data Protection with crusty Cookies
The Chef's Advice
Add a pinch of secured information transactions and personal data protection

PRIIPS (1 January 2018)
Stuffed Investment slices marinated with Info sauce
The Chef's Advice
Transparency is a leitmotiv for this dish. While eating it, read each component of the recipe in the Key Investor Information Document.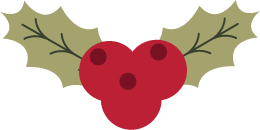 The Main Digital Courses

Artificial Intelligence
Auto-grilled processes flambé with Human Collaboration
The Chef's Advice
Take this dish to create new business models thanks to digital. Please keep an open-mind to our machine-learning sauce made with language processing. Do ask your waiter to use the new customer approach technique for extra crunch.

Cybersecurity
Roasted Data Protection with Prevent-Hack spicy sauce.
The Chef's Advice
To prepare for this dish, add a pinch of data protection strategy, followed by a multi-layered investment cake to prevent data-breaches and cyber-attacks.

IoT
250g Data Steak Angus with white network sauce
The Chef's Advice
This dish was created in collaboration with globally renowned chef's through a system of information sharing. Those willing to rethink the creation of products and services will love it. It is served with automation tracking and register salad. It will be a distinctive interconnected experience for both your team and clients.

Blockchain
Braised distributed databases with disruptive sauce
The Chef's Advice
This popular dish of ledger technology is perfect for those looking for new ways to share information. The chef recommends our creative cocktail of new economic and social systems.
Cryptocurrencies allowed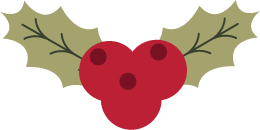 Desserts
Fintech
Assorted tray (innovation and start-ups)
The Chef's Advice
These assorted sweets are filled with fresh innovation cream with pieces of banking and financial services of the future. It is for those looking to create innovative and disruptive solutions. For greater impact, the chef recommends a brandy of partnership between financial institutions and new-comers.

Insurtech
Fruitcake with fresh new exploit nuts
The Chef's Advice
This dessert will help you to improve customer experience, sales distribution and data analytics. The chef recommends a medley of new technologies, strategies and innovation.